{career.name}
Position: Director Of Marketing
We are looking for someone to promote this company using all social media, TV, radio, print, ect. Maintaining our website, event planning, and in store merchandising.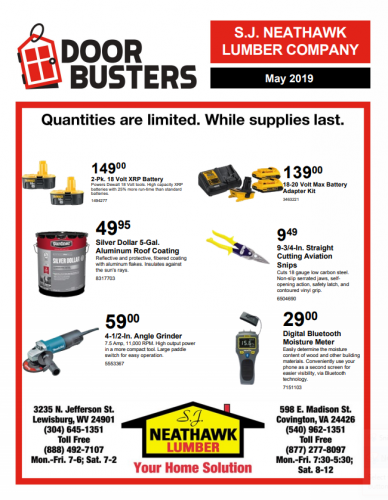 Valid: 05/01/2019 - 05/31/2019
Offered By: S.J. Neathawk Lumber Co, Inc.
Sign up for our Email List
Stay updated with all our latest posts, products and offers! Just enter your information below.