{career.name}
Position: Hardware Sales Force
We are looking for someone interested in selling hardware in a retail environment and all that goes along with selling, stocking, and cleaning prices. Keeping merchandise flowing through the store, while taking care of our customers as they come in. Please contact us at (304)-645-1351 for more information!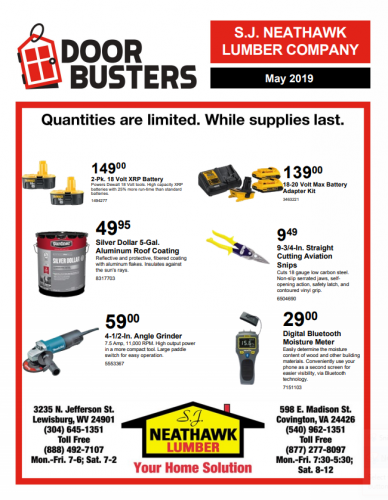 Valid: 05/01/2019 - 05/31/2019
Offered By: S.J. Neathawk Lumber Co, Inc.
Sign up for our Email List
Stay updated with all our latest posts, products and offers! Just enter your information below.