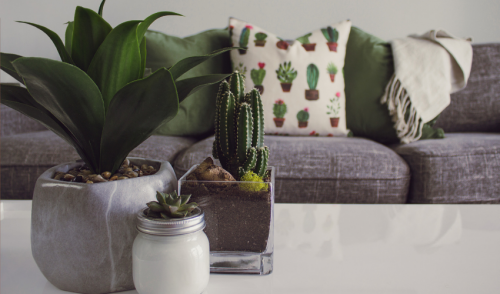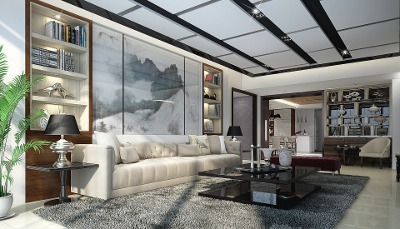 Yes, that is a very broad question. And, it's one that we cannot answer in a blog post -- though there are some basic thoughts to ponder while deciding how to approach this task. The reality of it is that not everybody can hire an interior decorator to simply walk in their home and make the magic happen. In fact, for many people, decorating the home interior is an ongoing process. In many ways, home decor evolves with the homeowner. For example, families grow and interests change. New hobbies and tastes develop.
Below, we'll try to boil down some basic decorating concepts and include some tips on how to approach decorating your home's interior.
Where do you get your ideas?
Magazines, movies and television often have been a huge source for decorating ideas. Today, however, the Internet has surpassed all three. Pinterest, for example, is for a lot more than just recipes and cat photos. People find inspiration for countless things on Pinterest and home decorating is certainly one of the largest topics available on the site. After a short while on Pinterest, finding inspiration and collecting photos, take a look at what you've gathered. You will begin to see a broader picture of what you find appealing.
Color
When it comes to color, what works and doesn't work can be very subjective. Tastes can vary greatly on this. A safe rule of thumb, however, is the three colors (or shades) rule. Try to select and stick to just three colors or shades. The main color will obviously be for the walls, a second shade or color for the larger components of the room such as furniture, and a third color or shade for accents like flowers, small furnishings and knickknacks.
What to choose first
Before we start, let's talk about what not to choose first. The paint. When you think about it this way, it makes sense: choices in paint color are available in thousands upon thousands of tints, tones, and shades. The other components of your room, namely furniture, artwork and other elements (many of which you may already own) have a more limited palette. Wouldn't it make more sense to choose the paint color to fit in them?  Therefore, select what elements you want to put in the room, then you can pick the perfect paint for a perfect fit.
Placement
Some basics here: try not to overcrowd the room with stuff. Not only do you run the risk of elements "clashing", but the room can look too busy and wind up uncomfortable to be in, not to mention walk through. For wall hangings and artwork, consider placement much like a museum does. Everything is hung at eye level (usually 57 to 60 inches from the floor). Just because a room has high ceilings, doesn't mean that all of the space should be used for pictures. Give the room a chance to show its scale. Hanging artwork at a human height is an excellent way of doing so.
Consider a focal point. This again is where you run the risk of things looking too busy. Allow one thing to stand out and draw attention as people enter the room.
Lighting plays a large role here too. Where you place your lighting and what type of lighting you use can have a dramatic effect on the mood of the room. Highlight your focal point; though don't hide your artwork in the shadows. Let an intimate or cozy corner stand out with lower lighting like table or desk lamps.
A last bit of advice:  You can't go wrong by adding a touch of flowers or plants to every room.
Once you've browsed the Internet, read the magazines and have all of the ideas in your head, feel free to stop in and we will help you choose the materials, colors and styles that you'll need to bring your ideas to life.