Electric Tankless Water Heater
3.5kW electric tankless water heater ideal for hand washing applications, and great in places like bathrooms, wet bars, strip malls, doctor's offices, boats, recreational vehicles (RV).
Recommended for single sink use only.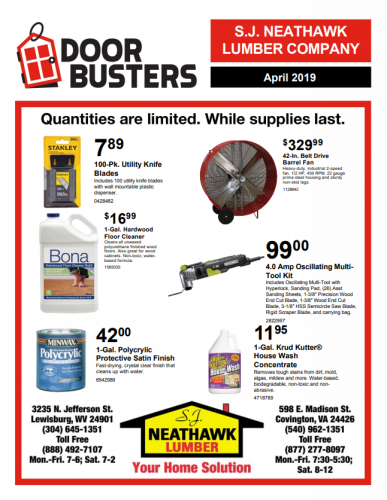 Valid: 04/01/2019 - 04/30/2019
Offered By: S.J. Neathawk Lumber Co, Inc.
Sign up for our Email List
Stay updated with all our latest posts, products and offers! Just enter your information below.