Drylok Wetlook High Gloss Concrete Seale
Manufacturer: Orgill
Model Number: 28913
Provides clear weather-proof protection against deterioration caused by deicing salt, gasoline, oil, weather, and watering. It seals and builds to a high gloss finish on bare and previously painted masonry surfaces.
Ideal for interior and exterior horizontal masonry surfaces, including concrete driveways, garage floors, basement floors, concrete sidewalks, brick walkways, terrazzo, and slate surfaces. Can restore beauty and cleanability to a nonglossy latex floor coating. Do not use over a silicone treated surface, or on any masonry surface subjected to hydrostatic pressure. Vertical surfaces subjected to hydrostatic pressure should be treated with Drylok masonry. Must follow data sheet instructions for proper surface preparation.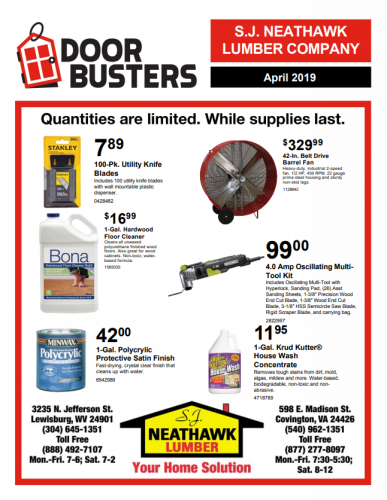 Valid: 04/01/2019 - 04/30/2019
Offered By: S.J. Neathawk Lumber Co, Inc.
Sign up for our Email List
Stay updated with all our latest posts, products and offers! Just enter your information below.