Drylok Natural Look Latex Concrete, Brick & Stone Sealer
Manufacturer: Orgill
Model Number: 22113
Masonry treatment latex-based size 1-gallon Protective coating for masonry surfaces. Prevents moisture damage.
Penetrates deep to seal and protects masonry against acids, alkalis, household chemicals, gasoline, oil, and salt. Covers up to 400 sq. ft. per gallon depending on surface porosity. Protection with a natural look.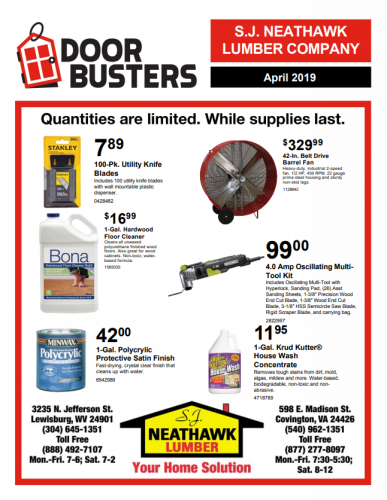 Valid: 04/01/2019 - 04/30/2019
Offered By: S.J. Neathawk Lumber Co, Inc.
Sign up for our Email List
Stay updated with all our latest posts, products and offers! Just enter your information below.