Roofer's Safety Kit Bucket 
Manufacturer: Orgill
SKU: 8296378
The HUV universal harness has 5 points of adjustment for added comfort. The vertical lifeline assembly contains a 50 ft. lifeline, shock pack and positioning device with 18-Inch extension lanyard. This kit also comes with a heavy duty temper reusable anchor point to attach onto the ridge of the roof. Used for residential rooftop safety.
Huv Universal Harness, 50 ft Lifeline, Positioning Device With 18 in Extension Lanyard and Heavy Duty Temper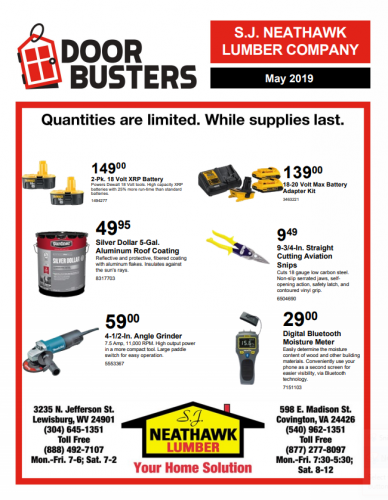 Valid: 05/01/2019 - 05/31/2019
Offered By: S.J. Neathawk Lumber Co, Inc.
Sign up for our Email List
Stay updated with all our latest posts, products and offers! Just enter your information below.